YouTube Certification Course in Hindi
YouTube SEO Course with practical marketing strategy to grow a channel from 0 to 1 Million subscribers!
This is the exact YouTube Marketing strategy that we followed to achieve 1M+ subscribers, 8.7M+ monthly views, and INR 8.67 lakh monthly revenue. We achieved all this in a span of just ten months.
| | |
| --- | --- |
| star star star star star_half | 4.6 (44 ratings) |
Instructor: Expert WsCube Tech Team
Language: Bilingual (Hindi + English)
Validity Period: Lifetime
₹8999
77% OFF
₹1999 including 18% GST
YouTube is among the most popular ways of marketing for numerous brands today. It is just behind Google as the second most popular search engine in the world.
With this YouTube learning course for beginners, you will master the art of skyrocketing the growth of a channel with organic strategies. Whether you want to become a successful YouTuber or looking to build a thriving career in this field, this is the best YouTube certification for you.

Best YouTube Course for Beginners to Become a Successful YouTuber
If your aim is to kickstart and build a new channel or give a boost to your existing channel, you must learn the right ways to do YouTube SEO (Search Engine Optimization).
It can be challenging to get millions of views and subscribers as the market is highly competitive today. However, if you follow the right strategy consistently, you can beat your competitors.
At WsCube Tech, one of the fastest-growing IT training YouTube channels in India, we have tried and tested multiple strategies. In March 2021, we had only 250K subscribers. By the 15th of March 2022, we reached 1 million subscribers by following a solid YouTube growth strategy for 10 months.
In this online YouTube course in Hindi, we have shared the same strategy so that you can also give wings to the growth of a channel and your career.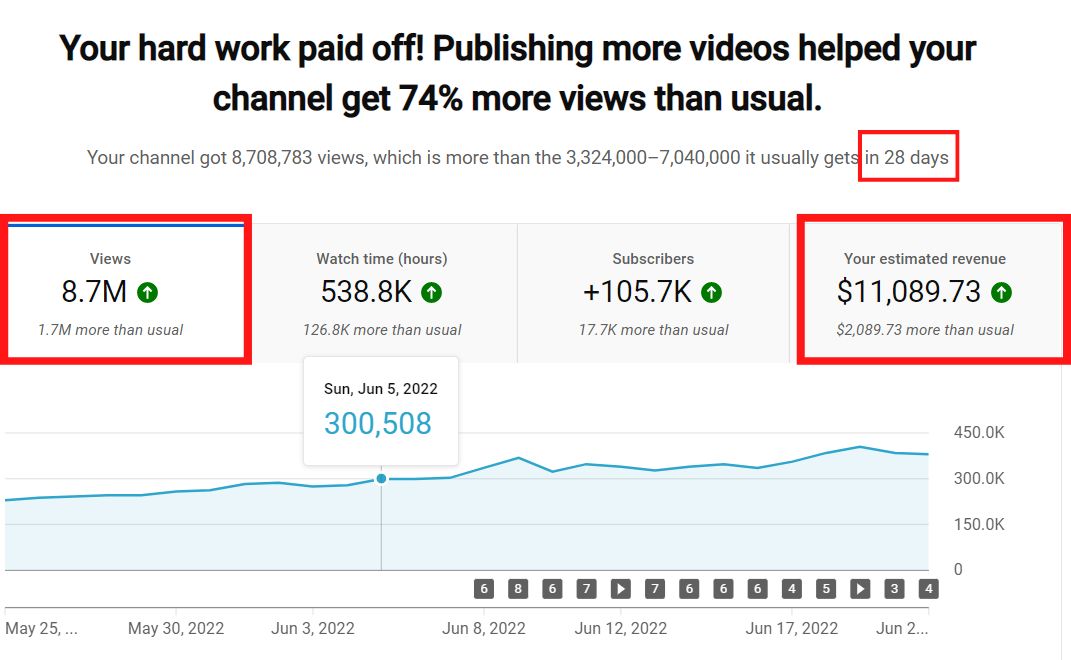 What You'll Learn in YouTube Marketing Course by WsCube Tech?
Here is a quick overview and highlights of our online YouTube certification course:
What is YouTube SEO for beginners?
Top YouTube SEO tools (Free and Premium)
How to do SEO for a YouTube channel for fast growth?
YouTube SEO Tips followed by successful YouTubers
What is YouTube Marketing?
Strategies to increase video views, subscribers, and likes
How to monetize a YouTube channel and earn in lakhs?
Which YouTube content makes the most money?
Check the Course Content section for the complete curriculum covered in this online YouTube training course.
Learn YouTube SEO & Marketing to Skyrocket Your Own Channel
Should I become a YouTuber? What is the scope of YouTube marketing in India? There are already a lot of channels on YouTube related to my niche, can I still make it big? How can I start my channel from zero level and make it big?
If these are your questions, then you have got the answers in our comprehensive and step-by-step YouTube video course. Not every YouTube creator or channel has got a solid strategy for seamless growth.
By understanding how the YouTube algorithm works in our practical tutorials, you can outrank your competitors. You can take your YouTube channel to the next level in your niche and make a full-time income from it.
Moreover, the best part about learning YouTube and growing it is that it offers you passive income opportunities. It means that you create and optimize your videos once and earn revenue from it for years to come.
Career Opportunities After This YouTube Mastery Course
Can YouTube be a career option? Can I earn a handsome income with YouTube marketing skills? What are the career opportunities with YouTube SEO skills?
Yes. YouTube plays a big part in the digital marketing of various businesses. A high number of businesses in India and globally are hiring YouTube Executives and YouTube Managers to who can work on their channels and grow it.
The packages are lucrative, and the career growth is exponential. With this course, you earn YouTube certification, which you can add to your resume and explore great career opportunities.
Top Companies Hiring YouTube Managers: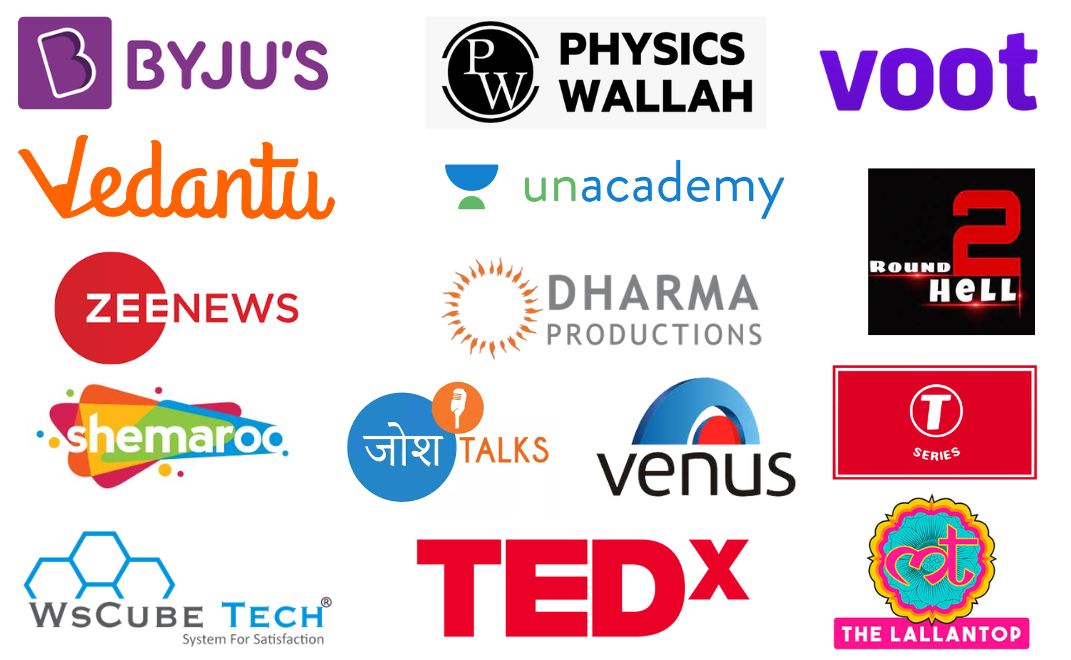 …and many more companies and individual YouTubers.
Start building your channel and career growth now, with India's best YouTube Course in Hindi!
YouTube Cert

Self-Paced Course: Master New Skills at Your Own Pace & Schedule
It is a self-paced course that offers a flexible and convenient way to gain new skills and knowledge to help you advance your career.
With no set schedules or deadlines, you can learn at your own pace and on your own terms.
Reviews
4.6
star star star star star_half